Wedding Vows – Ceremonial Marriage Vows and Blessings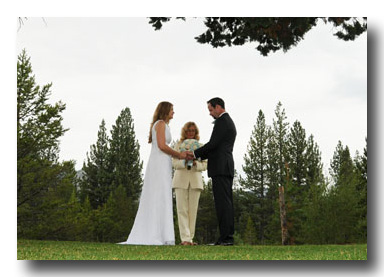 The exchange of wedding vows is the most sacred part of the ritual. While there are many ceremony presentations available, likewise, there are also many different vow orations from which you can choose, and most all can be incorporated into any style of presentation you or your minister selects to use for your wedding. Ceremony presentations range from a simple civil ceremony to the more traditional wedding service.
Writing your own personal wedding vows is also an option if you prefer. Our minister can integrate into the formality your written or chosen vows in addition to an optional wedding blessing or poem that you would like to include, which is characteristically narrated at the conclusion of the ritual.

Traditional Ceremony and Wedding Vows
Non-Denominational Ceremony and Vows
Civil Ceremony
Non-Religious Presentation
Customary Non-Denominational Wedding Vows
Variant Ceremony Presentation
Sand Ceremony
Poems, Prayers and Blessings