Forest Suites Resort Chapel
One of the loveliest chapels in town if planning an indoor Tahoe wedding is the Forest Suites Resort Chapel. It is comprised of innumerable amenities and will provide brides and grooms and their guests a comfortable inside ceremony option.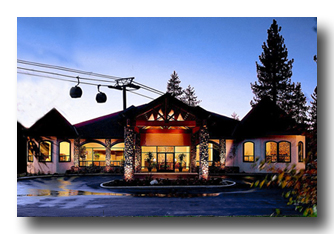 Besides its great location, which neighbors the world-famous Heavenly Mountain Ski Resort and the extravagant Heavenly Village, the foremost luxury this contemporary enclosed edifice offers is a warm, cozy alternative to a brisk, outdoor winter wedding. While the Forest Suites Chapel serves as a year-round site for aspirant marriage postulants, securing an indoor facility in the wintertime as a hedge against the unpredictable stormy weather that Lake Tahoe often lends itself to assures that your walk down the aisle of matrimony will proceed as planned.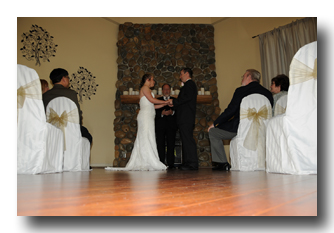 The interior of the contemporary yet quaint chantry consists of a basilica styled ceiling, a rock fireplace, and adorned seating for your guests. In addition to the fashionable decor that's utterly fitting, the airy and amorous feel of the chapel emits an ambiance that's perfect for a wedding day encounter. Another perk the site maintains is the outdoor garden area that can serve as an open-air photo opportunity after the ceremony. Too, if you're planning on continuing the celebration further, the inn tenders excellent banquet services. You'll also find a host of restaurants in the vicinity offering prime reception amenities as well.
The resort encompassing the Forest Suites Chapel is situated in heart of the city on forested acreage that is only a short stroll to the shops of Heavenly Village, the Nevada casinos, and the Heavenly Mountain gondola base for easy access to mountain skiing or a scenic ride up the rugged Sierras. You can lodge at the resort too, an immense convenience for you and your guests on a very special day.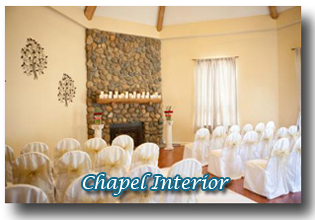 (The chapel seats up to 25 guests and is suitable for formal and non-formal weddings. Also, booking times are limited and reservations may only be available for either 12pm or 2pm, unless planning an on-site reception.)
Monday – Thursday
$845
Friday – Sunday
$945
Our Forest Suites Wedding Chapel Venue includes:
1 Hour Chapel Reservation
Minister
Professional Photographer
Marriage License
Notary Fees
Consultation with Officiate
Traditional or Personalized Vows
All Photographic Images Plus Copyrights
Wedding March Music (upon request)
Chairs for Guests
Add to any package
Limousine Services $650 (2 hours)
Digital Videography $395
6 Rose Bridal Bouquet $125
Groom's Matching Boutonniere $20
3 Rose Bridesmaid Bouquet $65