If you're planning a trip to Lake Tahoe, whether it be for a family vacation, destination wedding, or a weekend getaway, one thing you may want to add to your itinerary is to make the short jaunt to the nearby historic gold-mining ghost town branded as Virginia City. With a voluminous presentation of historical facts of interest pertaining to its famed gold and silver ore excavation days of the past in addition to plenty of "Old West" artifacts to see and an assortment of exploratory things to do, the time invested in the short drive to this well-preserved, extraordinary western town will assuredly prove to be a "golden" opportunity.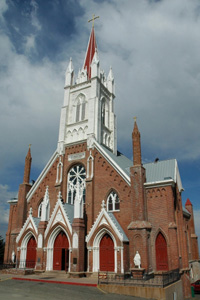 Situated east of Lake Tahoe near Carson City off of State Route 341 in Nevada lies the National Historic Landmark, Virginia City, a designation that was bestowed upon this prodigious resurgence in 1961. The city's prominence was notably derived at the apex of the Comstock Lode Silver Strike in the 1800's, and yet, nearly one and a half centuries later, the preservation of the 19th century saloons, schools, churches, and businesses that line the main street is as astounding as the enriched history this historical town maintains. The profusion of vestiges throughout the settlement convey a look into the past, and the educational museums contain a variety of artifacts relative to the narratives of bygone years. Mark Twain, also known as Samuel Clemens, began his career in Virginia City in 1863 and is part of the tales you will encounter.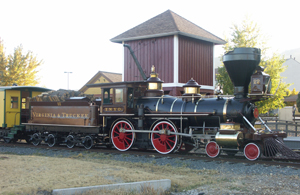 The Chollar Mine is a great sightseeing feature and is seasonally open for guided tours. The explored shaft, which descends about 400 feet, is famous for its substantial production of silver ore during the "Big Bonanza", the culmination of the mining days that took place in the 1870's. The Virginia & Truckee Railroad is another authentic attribute of the settlement you won't want to miss, a train ride experience that will take you on an exhilarating tour through the Comstock mining district to the adjoining township of Gold Hill. The Bucket of Blood Saloon with its hanging lamps and mirrors is an additional noteworthy relic where you can relive history while enjoying a meal or refreshing drink. It's one of many edifices that are exemplary of the "Old West".
During its heyday, Virginia City was referred to as the richest place on earth due to the Comstock Lode silver strike. Although the silver and gold mining has dissipated, this momentous marvel remains rich in history and fascinates a wealth of visitors each year. For an exciting journey into the past, this unadulterated, Victorian-era ghost town is one exceptional place worth visiting.