Meet Our Lake Tahoe Wedding Ministers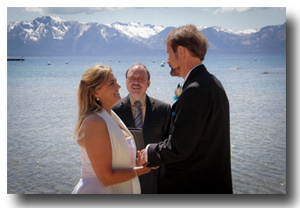 Having the right minister perform your ceremony is an important aspect of your wedding. There are a fair amount of wedding ministers in Lake Tahoe, and each has his own approach to the presentation of the marriage ceremony. Therefore, careful consideration should be given when selecting a minister for your special day.
Our ministers have diverse backgrounds and a personal history that is relatively unique. Several of our ministers have theological credentials, while others have participated in some form of spiritual studies. One minister in particular has as affiliation with a church here on the south shore of Tahoe, and is the local pastor of that church. However, as distinct as each of our wedding minister's are, there are two things that they all have in common.
The first thing they collectively share is that they are very flexible in adapting to the requests of the bride and groom. For example, if you have your own vows or special inclusions to the ceremony, they are happy to incorporate them, and with our free consultation with the minister you can discuss the particulars about your ceremonial needs.
The second commonality that the pastors share is a great amount of experience. Each has a minimum of ten or more years in providing ministry services, most of which occurred in the South Lake Tahoe area. Additionally, another shared characteristic to point out is that each is able to present the ritual in a nondenominational manner without reference to any particular faith.
Following is a brief encapsulation of each minister's personal history and achievements.
Pastor Robert Orr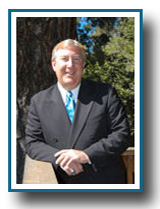 Presently licensed as a minister to conduct wedding ceremonies in California, Pastor Robert Orr has accumulated over 25 years of experience in working with brides and grooms, assisting them as they prepare for marriage. He is also involved in other wedding related services such as pre-marriage counseling. Pastor Orr is a nondenominational minister who delivers traditional service that's fitting to the couple's individual needs.
Pastor Orr's education is comprised of a Master's and Doctorate degree in Christian counseling. The reverend has also received a Bachelor's degree in pastoral studies as well as in psychology. In addition to his education, Pastor Orr was a former pastor at Tahoe Community Church, a local church situated in Stateline, Nevada, a small community in the South Lake Tahoe area.
View an actual wedding ceremony used by Pastor Orr
Reverend Frank Greco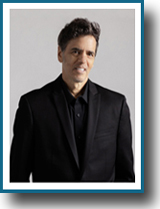 Spending over 20 years as a service professional in hospitality management at Caesar's Entertainment, which includes Harrah's and Harvey's Hotel and Casino, both of which are situated in South Lake Tahoe, Reverend Frank Greco also devotes his time to the vocation of an ordained minister and as a commissioned notary public in the State of California, an expedient combination that qualifies him to officiate wedding ceremonies as well as effectuating the legalities of the ritual via issuance of the marriage license. Reverend Frank's friendly demeanor is always described as charming by the couples he has had the honor to join in wedlock.
Several other successes of Reverend Frank Greco include his illustrious musical abilities, most notably as a saxophone player, often performing his suitable repertoire for brides as they walk down the aisle of matrimony. Additionally, he is a talented videographer and has frequently participated in weddings in the capacity of a production manager.
Reverend Greco has a distinct ceremony presentation that he will deliver in a professional and memorable manner. Possessing a number of scripts, he assures each couple of a tailored experience.
View a ceremony presentation conducted by Reverend Frank Greco
Pastor Allan Morse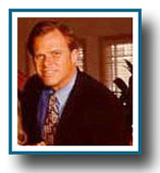 Currently, Pastor Allen Morse is a pastor of a small, local church on the south shore. He was ordained at an early age and has been a Lake Tahoe wedding minister for many years. He has performed countless weddings and exhibits professionalism in all facets of his vocation.
Pastor Morse's main focus is on couples who desire a Christian wedding, and he delivers a powerful ceremony that comes from the heart. His sincere and genuine approach arises from the belief that marriage is the most sacred of all institutions, and he encourages the couple with the truth that the commitment they make is a life-long obligation.
Pastor Morse styles your wedding day celebration to your personality. Taking the romantic moments of the beginning days of your courtship with humor and seriousness, Pastor Morse incorporates a story into the ceremony telling of the most memorable times of your lives.
The reverend will conduct your wedding in a formal or informal manner with traditional or contemporary vow exchanges. Presenting a Christian ceremony that is heartfelt by the bride and groom is the primary goal of Pastor Morse.
Reverend Irvalene Blount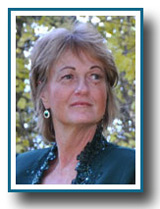 Praised for her warmhearted and personalized ceremony presentation and her effort to make each couple feel the individuality of their wedding, Reverend Irvalene Blount takes great pride in what she does. Reverend Blount pursues her wedding ministry with a passion, and her passion will become evident as your ceremony progresses.
Reverend Blount is a nondenominational minister and has been performing weddings in Lake Tahoe for more than a dozen years. She has the ability to deliver a ceremony that is truly germane to the bride and groom, which may include carrying out a civil ceremony, a Christian ceremony, a commitment service, or a customized ritual. Her dedication is to you and to make your wedding day an exceptionally memorable one.
View a traditional nondenominational ceremony performed by Reverend Blount.
Reverend James McIntyre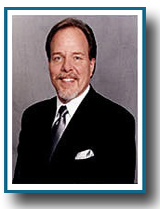 Traditionally known for his "ceremony from the heart", Reverend James McIntyre is an ordained minister licensed to perform weddings in both Nevada and California. His deferential and ingenuous interaction with brides and grooms is a notable quality, and the solemnity of his ceremony presentation is truly sensed by those he marries.
Along with performing weddings in South Lake Tahoe for over 25 years, Reverend McIntyre's experience includes support in the operation of a small wedding chapel in Lake Tahoe and authorship, writing talent that presented him as winner of the 2011 Pinnacle Book Achievement Award. Academics consist of extensive study of innumerable spiritual faiths with considerable focus upon Christian traditions. Achieving a broad knowledge of many different religions, Reverend McIntyre can adapt most any philosophy to match the diverse requisites of contemporary couples.
View a sample of Non-Denominational Vows or Non-Religious Vows.