Tahoe Paradise Park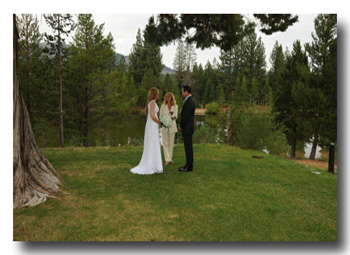 In a secluded area situated adjacent to Lake Baron, an offshoot of the Truckee River, lies Tahoe Paradise Park. This wedding venue provides one of the most serene and private settings available in the South Lake Tahoe area. The rugged Sierra Nevada Mountains emerge beyond the surrounding forest, providing a picturesque backdrop of unsurpassed splendor.
With such serenity and natural surrounding beauty, the park affords an ambiance for an intimate and quixotic wedding. The scenic panorama will also yield unmatched photography, providing exquisite photos for lifelong memories of your special day in paradise.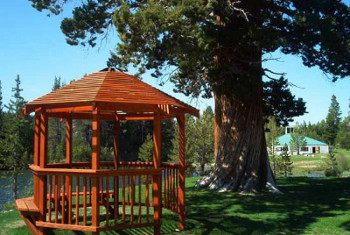 Two options you'll have regarding where your wedding will take place are under the 1,000 year old cedar tree or in front of the nearby redwood gazebo. Both ceremony areas are adjacent to each other and are quite spacious, each able to accommodate up to 100 guests. Chairs for your guests are available for an additional fee.
Optionally, a small jaunt from the gazebo area is the park's clubhouse that is rented out for wedding receptions (available during the summertime only). Desirable perks of the clubhouse include a refrigerator and a small prep kitchen for catered food or food preparation. Also, contiguous to and included with the clubhouse rental is a sizable, outdoor patio, which is ideal for an open-air reception. The erected canopy is an added amenity and a great convenience, allowing protection should intemperate weather occur.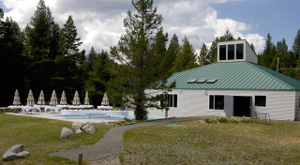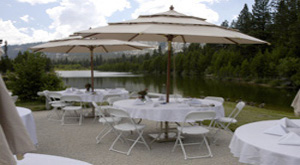 With all clubhouse rentals, you are at liberty to hire a caterer of choice and furnish your own form of entertainment. Although chairs and tables are not provided, they can be furnished at additional cost by a local supplier.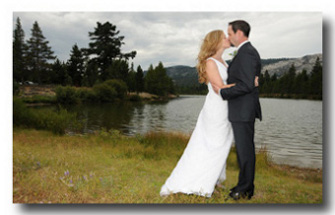 Tahoe Paradise Park is located in California about 8 miles from the heart of South Lake Tahoe in the City of Meyers and is easily accessed with plenty of available parking. The park is suited for both large and small parties, and appropriate for either formal or informal weddings.
Monday – Thursday
$1495 (ceremony only; includes site permit fees)
Friday – Sunday
$1595 (ceremony only; includes site permit fees)*
* Ceremony only reservations for Saturdays during the summer are limited without clubhouse rental, and typical available hours are from 9am to 12pm.
Our Tahoe Paradise Park Wedding Venue includes: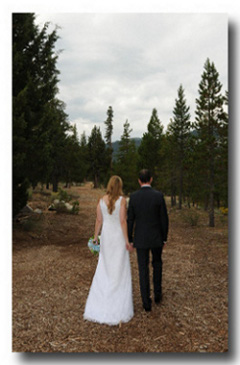 2 Hour Private Park Reservation (ceremony only)
Venue Securement & Contract Acquisition
Minister
Professional Photographer
Marriage License
Notary Fees
Consultation with Officiate
Traditional or Personalized Vows
All Photographic Images Plus Copyrights
Wedding March Music (upon request)
Site Permit

Add to any package
Limousine Services $650 (2 hours)
Digital Videography $395
6 Rose Bridal Bouquet $125
Groom's Matching Boutonniere $20
3 Rose Bridesmaid Bouquet $65